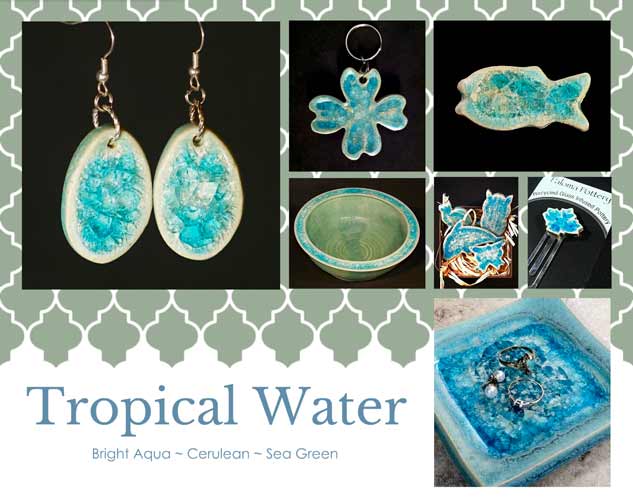 Tropical Water Color Description: This striking color will take you to a tropical island with its sparkling tropical water color. Bright and bold, this turquoise color is a great accent with other kitchen colors - accenting cabinets and other natural elements. You'll also find complimenting bath products and accessories that fit great in tropical decors. Also works great for any of our smaller item as it packs a punch regardless of size.
Crackle Recycled Glass Surface - Bright aqua, turquoise sparkle.
Ceramic Surface - Light turquoise green with hints of deep cerulean.